About FFC
Our thanks and gratitude go to all those who have supported us
throughout the years, from 1993 to the present.
View our list of supporters here

---
Our Vision
Fund for the Future of our Children (FFC) envisions today's youth as tomorrow's leaders for peace. Our mission is to nurture those future leaders.
FFC trusts deeply in the creative vision of youth. We see our role as supporting young dedicated visionaries who are already taking on the "mission impossible" task of creating a peaceful world.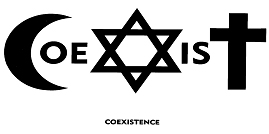 ---
Implementing Our Vision
Since 1993, FFC has promoted this vision through a variety of projects. Highlighting human diversity and children's creative talents, FFC has built on collaborations with organizations committed to developing non-violent expression, global interaction and cross-cultural understanding among children and youth. Read more about our current programs and our past programs.
---
Governance
Fund for the Future of Our Children is governed by a Board of Directors with input from an interfaith Advisory Committee. A dedicated Advisory Committee gives input on matters related to the Children of Abraham Youth Leadership Awards. In the past FFC has sought guidance from Honorary Board,  Honorary Council, Artistic and Media Council and Youth Advisory Board.
---
Board of Directors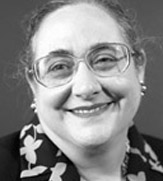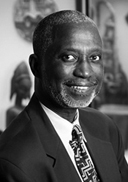 Professor Sulayman S. Nyang
It is with much sadness that we announce the passing of our dear friend and Board member, Professor Sulayman Nyang who passed away on November 12, 2018 after a long illness at United Medical Center in Washington, D.C.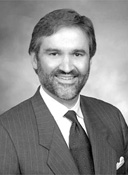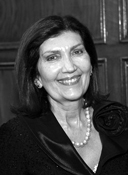 ---
Advisory Committee
H.E. Ambassador and Mrs. Alvaro Tirado Mejia, Colombia
H.E. Ambassador and Mrs. Alf C. Jonsson, Denmark
Rabbi A. Nathan Abramowitz, Faculty, Theology Department, Georgetown University
Karima Diane Alavi, Director, Dar al Islam Teachers' Institutes
Dr. Hanan Ashrawi, Commissioner General, Palestinian Independent Commission for Citizens' Rights
Zeina Azzam, Center for Contemporary Arab Studies, Georgetown University
Maura Casey, CaseyInk, LLC; former member, NY Times Editorial Board
Grace Cavalieri, poet, playwright, radio producer
June Murray-Crawford, World Cultures Teacher, Hudson High School, Hudson, MA
Rita Dove, U.S. Poet Laureate 1993-95
Susan Douglass, Center for Contemporary Arab Studies, Georgetown University
Professor John Esposito, Prince Alwaleed Bin Talal Center for Muslim-Christian Understanding, Georgetown University
Lansing Freeman, Government, Middle East Studies, Peace Studies Teacher, Montgomery Blair High School, Silver Spring, MD
Rabbi Rachel Gartner, Jewish Chaplain, Georgetown University
Fr. Timothy S. Godfrey, S.J., Director of Campus Ministry, Georgetown University
Michael J. Goggin, Assistant Director, Interfaith Conference of Metropolitan Washington (IFC)
Pastor Mark Greiner, Takoma Park Presbyterian Church
Zahra Jamal, Rice University
Imam Yahya Hendi, Muslim Chaplain, Georgetown University
Luby Ismail, Founder, Connecting Cultures
Marguerite Kelly, syndicated family columnist
Alex Kronemer, Writer, Lecturer and Documentary Producer, co-founder Unity Production Foundation
Rob Lehman, Chair, Board of Trustees, The Fetzer Institute
Ken McNeil, Partner, Susman Godfrey LLP
Rabbi Jack Moline, Agudas Achim Congregation, Alexandria, VA
Dr. Richard Mollica, Director of Harvard Program in Refugee Trauma, Harvard School of Public Health
Rev. Kevin O'Brien, VP for Mission and Ministry, Georgetown University
The Rev. Elizabeth Orens Senior Chaplain, National Cathedral School
Eboo Patel, Founder & President, Interfaith Youth Core
Judy Rodgers, Founding Director, Images & Voices of Hope
Rabbi David Saperstein, Coalition to Preserve Religious Liberty
Josetta Owen, philanthropist, social justice advocate
Joann Taylor, Georgetown Day School
David Weeks Global Education, Glenelg Country School
Raul Yzaguirre, President, National Council of La Raza
---
Fund for the Future of our Children, established in 1993, is a tax-exempt 501(c)(3) non-profit organization based in Washington, DC.