FFC News
FFC's thanks and gratitude go to all those who have supported us
throughout the years, from 1993 until now.
View our list of supporters here.

---
Prince George's County Poet Laureate Forges Partnership with Maryland State Poet Laureate!
October 17, 2019
Prince George's County's Poet Laureate, Sistah Joy, will collaborate with Maryland's tenth State Poet Laureate, Grace Cavalieri, to host a free teen Poetry Workshop from 1-3pm, Saturday, December 14, 2019, at the Prince George's Community College Library, 301 Largo Rd., Accokeek Hall, Largo, MD 20774. The workshop, which will include writing poetry and involve talks, prompts, and writing on the spot, is being sponsored by The Fund For The Future Of Children and The Maryland State Arts Council.
---
Persian Culture & History: an Interdisciplinary Workshop and Retreat for Educators
April 13, 2019
Persian history is often rushed over in the world history curriculum, despite its influential role of long duration. Today, the importance and value of Persian/Iranian culture is ignored and misunderstood. This extraordinary event for educators will highlight a wide range of disciplines that illustrate the impact of Persian history and culture on the world, carrying a legacy of power, grace and beauty from ancient times to the present. Leading scholars of history, literature, dance, architecture and the visual arts will illustrate the amazing contributions and influence of Persian and Iranian culture across millennia, culminating in contemporary expressions of the arts. Confirmed speakers include:
– Prof. Fatemeh Keshavarz of the U. of Maryland Roshan Institute for Persian Studies, on Persian poetry
– Prof. Ahmet Karamustafa of the Roshan Institute, on history and sufism
– Prof. Amy Landau, Morgan State University & Research Associate at the Smithsonian Freer|Sackler, on Persian art & architecture
– Dr. Nader Majd, Director, Center for Persian Classical Music
– Prof. Laurel Victoria Gray, Founder, Silk Road Dance Company
– Prof. Hamid Naficy, Northwestern University, on Iranian Cinema
A Persian culinary experience is featured at lunch, and a light dinner prepared by staff at the Farm of Peace will be served to evening program attendees. Attendees are invited to come to this all-day workshop and the evening program (optional). The workshop will be hosted at the Farm of Peace, 1212 Haven Lane, Warfordsburg PA 17267, about a 2 hour drive from Washington, D.C.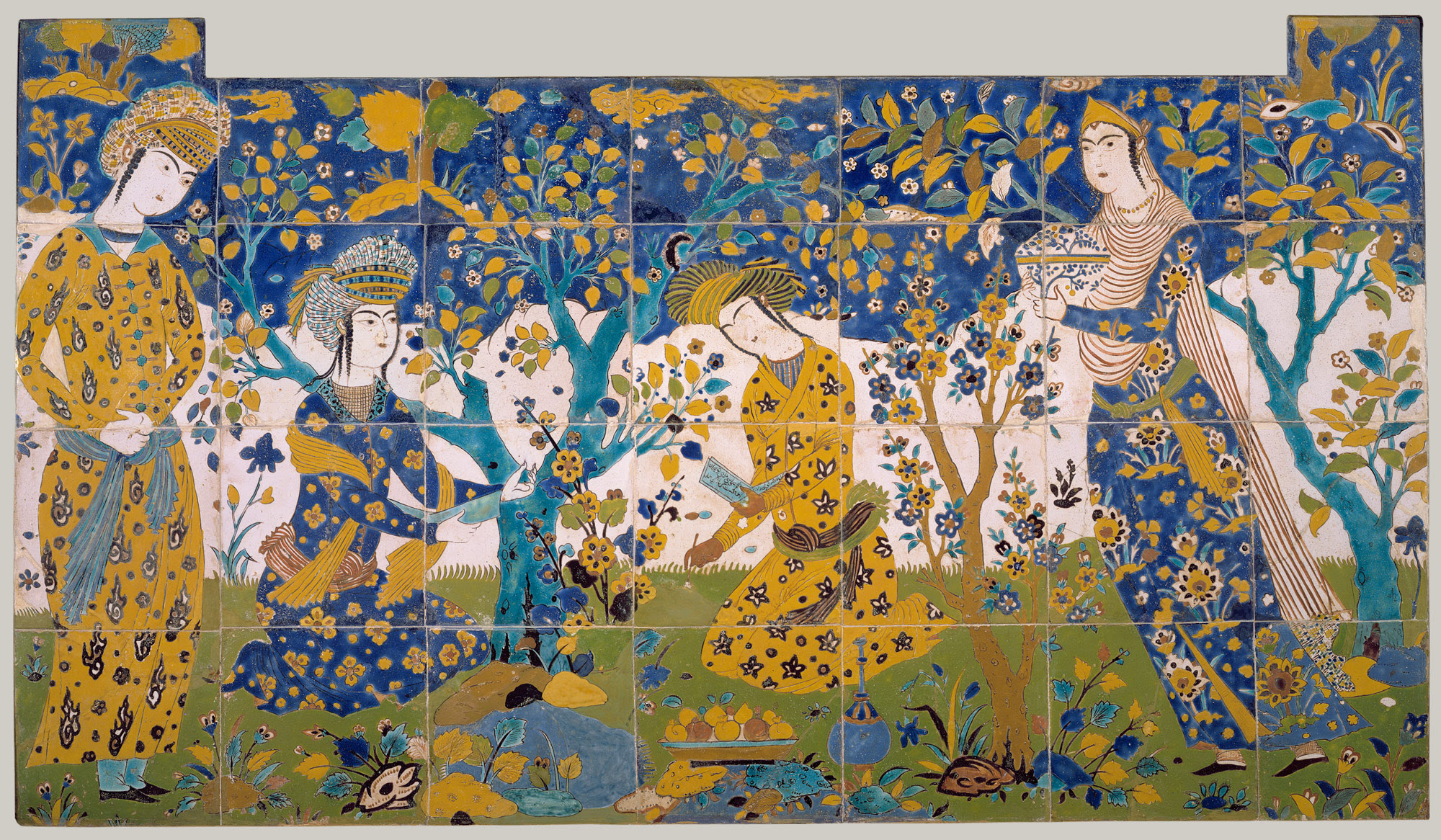 Click here to learn more about The Center for Contemporary Arab Studies
---
In Memory of Prof. Sulayman Nyang
November 12, 2018
It is with much sadness that we announce the passing of our dear friend and Board member, Professor Sulayman Nyang who passed away on November 12, 2018 after a long illness at United Medical Center in Washington, D.C.
---
The Salih Self-Development Center in Ghana
November 18, 2018
To change your life, or to change someone else's, sometimes it takes just one chance, one opportunity. In my case, that opportunity came when I was 16 years old. I left my neighborhood, Aboabo, in my hometown of Kumasi, Ghana to come to the United States of America. The objective was clear: receive an education and play basketball.
Click here to learn more about The Salih Self-Development Center in Ghana
---
Children's Voice for Peace for the Children of Yemen. Co-sponsored by Georgetown University's Walsh School of Foreign Service. A concert for awareness and hope.
March 16, 2018
TThe Republic of Yemen, a country of 29 million people, is on the verge of collapse. With a rich culture and history that dates back thousands of years, Yemen is now caught in a civil war that has devastated its cities and left its people starving. In order to raise awareness of this tragedy and light a candle of hope, Georgetown University's Walsh School of Foreign Service, The Laboratory for Global Performance and Politics and the Fund for the Future of our Children are producing a concert event featuring presentations by children, youth, and others, including journalists, elected officials and representatives of humanitarian organizations.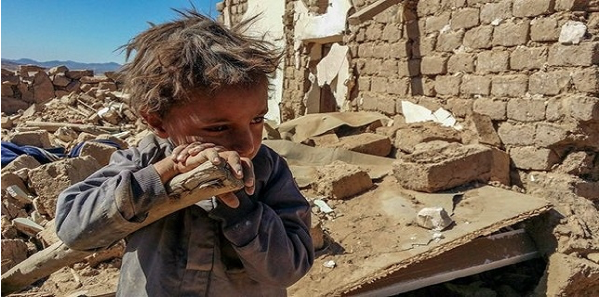 Click here to learn more about the Yemen Concert
---
FFC is partnering with Peace of Mind to bring The Peace of Mind Curriculum to Title I Schools
December 11, 2017
The Peace of Mind program integrates the best practices in teaching Mindfulness, Social and Emotional Learning and Conflict Resolution into one curriculum series for elementary school students.
Click here to learn more about the Peace of Mind Program
---
Children of the world Celebration
April 18, 2017
Concert held March 22, 2017 at Kreeger Theater in Arena Stage at the Mead Center for American Theater produced by The Fund for the Future of our Children and Georgetown University's Center for Contemporary Arab Studies.
Click here to learn more about our "Children of One World Celebration" event
---
Event: Children of the world
March 1, 2017
Children of One World will be a celebration of the hopes, dreams, and promise of refugees and immigrants from the seven countries affected by the new administration's travel ban, and will be held Wednesday, March 22, 2017 on the Arena Stage in the Kreeger Theater at the Mead Center for American Theater.
In music, dance, poetry and colorful costumes, the program will share the ancient cultural heritage of Iran, Iraq, Libya, Somalia, Sudan, Syria, Yemen through the eyes of children and youth, and send messages of unity with others. The children who have emigrated to this country, including those fleeing the devastation of war and turmoil have brought hearts full of hope and promise. By sharing their cultures and dreams with the wider public, these children can help to build bridges of peace and understanding – and help to counter the fears and stereotypes that contribute to anti-refugee and anti-immigrant sentiment.
Additional information about the program is available at:
http://ccas.georgetown.edu/children_of_one_world or https://goo.gl/lYPpEU
 http://www.facebook.com/events/166281320545778 or https://goo.gl/vt0HCF
Tickets are free to all and can be obtained at:
https://www.eventbrite.com/e/children-of-one-world-celebrating-the-cultures-of-the-excluded-tickets-32176813716?aff=es2 or https://goo.gl/LgzUmz
---
Participant Update: Avi Edelman
December 5, 2016
Avi Edelman participated in FFC's Children of Abraham Peace Essay Contest during the 2005-2006 season. That season's theme was "Understanding the Roots of Peace in the Abrahamic Traditions," and Avi's essay was titled "One God, One Voice."
"The Children of Abraham Peace Essay Contest was a thoroughly enriching experience that taught me so much about other cultures, about peace, and about myself," he recalls.
Although the Youth Leadership Microgrants had not yet been inaugurated, Avi has found his own way to put this learning into practice. He is now Program Director of Operation Understanding DC (OUDC), an interfaith, cross-cultural nonprofit that brings together black and Jewish high school teens from the DC metropolitan area for a year of dialogue, learning and leadership development. OUDC students meet biweekly to explore heritage and history, journey to New York and the U.S. South on a month-long civil rights pilgrimage, and receive training to give speeches and lead prejudice-reduction workshops in their communities.
Read more about the Peace Essay Contest.
---
Grant Recipient Update: Devika Jaipuriar
November 28, 2016

Devika was awarded a 2008-2009 Youth Leadership Micro-grant to create a comic book called Earth Girl! to help teach environmental stewardship among elementary-age children.
"The entire process was a great learning experience for me," Devika recalls. "I learned the importance of teamwork, communication, and diligence. However, the most valuable lesson I learned was about keeping faith. Faith is the fuel that has kept Earth Girl going and it will keep her alive for years to come."
After graduating high school, Devika earned her B.A. in psychology with a minor in environmental studies from Binghamton University, New York. She continues fighting for the Earth as Project Coordinator with the World Resources Institute. Before joining the Climate Team, Devika spent two summers as an intern at WRI, where she provided communications and administrative support to the Governance Center.
---
Grant Recipient Update: Priya Agarwal-Harding
November 23, 2016
Priya was a 2006-2007 Youth Leadership Micro-grant recipient, and she used her grant funds to launch G-Power, a project within an organization called PRAYAS in India. PRAYAS offers shelter and other aid to victims of child-trafficking.
Priya graduated from Wellesley College in 2012 with a double major in peace and justice studies (political science concentration) and English, and completed her graduate studies in Human Rights at University College London in the U.K. She continues working as a leader for peace as the Program Facilitator for the Multi-Donor Second Health Sector Support Program (UNICEF) in Cambodia.
"My initial essay that I submitted to the Peace Essay Contest in 2006 and the FFC's subsequent support for my work with PRAYAS helped me maintain my focus and enthusiasm for this work and became pivotal in helping me be an advocate for the issue of child trafficking in India," Priya recalls.

Learn more about Priya's grant project.
---
Grant Recipient Update: Ibrahim Salih
November 21, 2016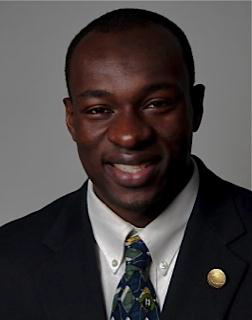 Ibrahim "Anyars" Salih received a Youth Leadership Micro-grant in 2011-2012 and has been one of FFC's most active participants ever since.
Anyars graduated from Hood College with a B.A. in business and marketing in June 2016 and continues working hard to promote the mission and work of the Salih Self-Development Center, which he established as his grant project.
SSDC distributes resources to meet community health needs and provide disadvantaged and orphaned children in Anyars' home town in Ghana with health education and vocational training.
Through SSDC, the community of Aboabo, Kumasi, Ghana has received blood testing kits for diabetics, mosquito netting to combat malaria, eye glasses for the elderly, and food, clothing and recreational equipment. The vocational training programs of tailoring for girls and Kinta cloth weaving for boys have been launched, as elders teach the young skills for self-sufficient living.
SSDC is now registered as a nonprofit 501(c)3 foundation, and Anyars manages a website that both advocates the mission and accomplishments of the Salih Self-Development Center and accepts online donations.
Read more about Anyars' project. You can also scroll down this page for September and July updates on SSDC.
---
Grant Recipient Update: Veronica Ferris
November 16, 2016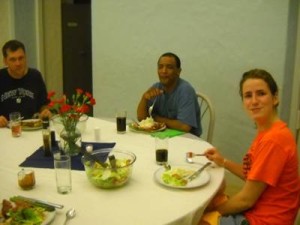 Veronica Ferris was awarded a Youth Leadership Micro-grant during the 2009-2010 contest, which focused on compassion in action. Her project, Hands-On: Youth Dinners with Shelter Residents, brought youth together to prepare, serve and enjoy meals with homeless men at Veronica's church homeless shelter. Above meeting their daily need for food, Hands-On aimed to demonstrate dignity and respect for the shelter residents.
Veronica is now in Namibia with the Peace Corps volunteering at a solar energy nonprofit called Elephant Energy, which provides small-scale solar lamps and cell phone chargers to Namibians living without electricity.
Read more about Veronica's project.
---
New Speaking Truth Module Available!
November 15, 2016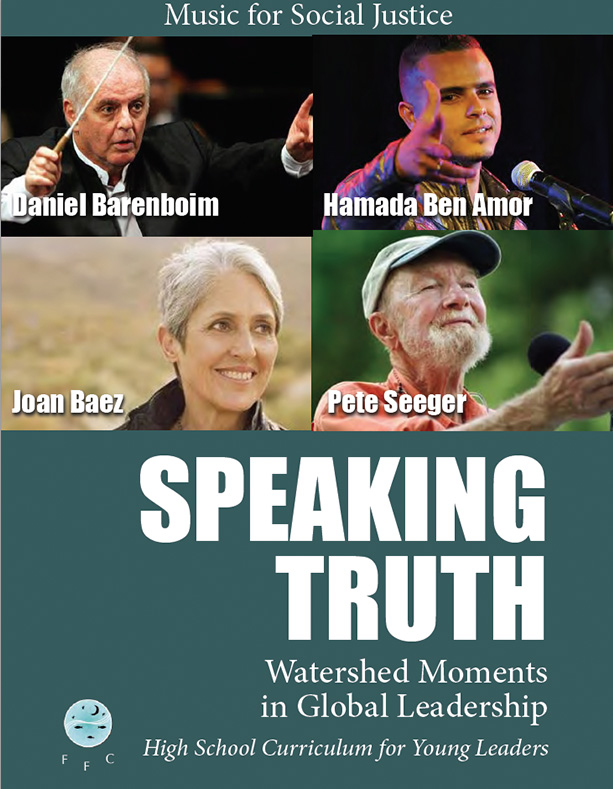 Speaking Truth:Watershed Moments in Global Leadership is a middle and high school curriculum for teachers that explores the influences, motivations, choices and moral foundations of global change agents as inspirations for activism.
A new module is now available that explores music as inspiration and motivation for courageous leadership, focusing on four activists whose music transformed the society around them.
Through music, Israeli conductor Daniel Barenboim created human engagement between Arabs and Israelis in the Middle East. Hamada Ben Amor inspired the overthrow of a major dictator in his country, Tunisia, with powerful lyrics about corruption. Joan Baez and Pete Seeger protested what they viewed as unjust government policies in the United States with their songs. Each was inspired in part, and in their own way, by their faith backgrounds: Islam, Judaism, Quakerism, and spiritualism.
This new module considers how students can use artistic talents to create change in their communities. Students will have the opportunity to express themselves through poetry and music, and explore complex issues through the humanizing and relatable lens of music.
Learn more and Download the module now.
---
Grant Recipient Update: Rishabh Khatri
November 10, 2016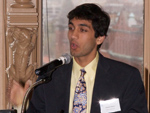 Rishabh was a 2009-2010 and 2010-2011 Youth Leadership Micor-grant recipient. Using the grant funds, he worked with the Build Haiti Foundation, which was already building a school in that country, to build a health clinic for children.
Rishabh is now a first-year medical student at Virginia Commonwealth University, hoping to go into cardiology.
"I am blessed to have had the opportunity to work with FFC," he said. "The essay on compassion and the research I had to do while reading and appreciating scripture is something that has stuck with me and I have pursued it further in college, as well," he said.
"It also helped me realize my passion for medicine. Some of the speakers at the ceremonies, Ms. Farah Pandith and Mr. Arsalan Ifthikhar, spoke of finding one's passion/calling after devoting oneself to a cause close to humanity; I can say that I have found mine."
Read more about Rishabh's grant project.
---
Grant Recipient Update: Diana Jeang
November 8, 2016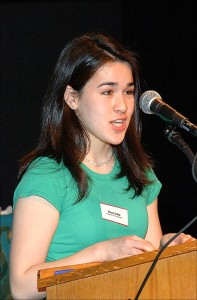 Diana Jeang, a 2008-2009 Youth Leadership Micro-grant recipient, is in her second year of medical school at Emory University and will be taking the first step in her boards in January before starting rotations in February. She continues to work toward social justice and care for those in need.
She worked for a year in refugee resettlement in 2014-2015. Since starting school at Emory, she has stayed involved in the refugee community in Atlanta.
A group of Emory medical students planned and hosted a Refugee Health Week recently to introduce new medical students to refugee initiatives, including those at the Clarkston Community Health Center and refugee resettlement agencies in the Atlanta area.
"Clarkston is a special place that is closer to Emory than many of us realize," said Diana. "The Emory Refugee Medical Alliance (ERMA), which we founded about a year ago, wanted to highlight to our student body how valuable it is to learn from the refugee community around us as well as provide an accessible means to do that."
Read more about Diana's grant project.
---
Grant Recipient Update: Jonathan Kesten
November 2, 2016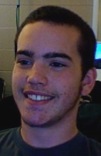 Jonathan Kesten still serves on the board of directors for the organization he founded through his 2007-2008 Youth Leadership Micro-grant. School Girls Unite is an international non-profit promoting girls' education worldwide.
Jon graduated from Georgetown University with a degree in Psychology and a Certificate in African Studies. By mixing his focus on cultural psychology and neuroscience with his affinity for Africa, he hopes to find new solutions to problems facing the continent.
After studying African politics and development for two semesters abroad in Cameroon and Paris, France, Jon pursued an African Studies Certificate and honors thesis to continue critical reflection on corruption and NGO accountability in Africa. In Yaoundé, he interned with LAGA and Anti-Corruption, creating partnerships between businesses in the community and the city's population of street children. He worked as a translator and consultant for corruption cases.
Recently, Jon co-founded the Social Innovation in Development Lab that consults with NGOs and businesses in Africa to promote best practices in the development industry.
Read more about Jon's micro-grant project.
---
Grant Recipient Update: Melissa Mergner
October 31, 2016
"The support I've received from FFC has made idealism seem like realism."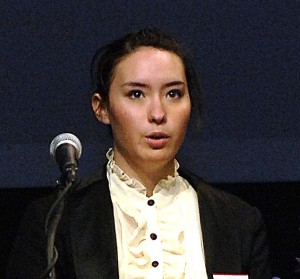 Melissa Mergner received a Youth Leadership Micro-grant during the 2006-2007 award year. She completed two documentary films with grant and matching funds: "Forgotten War, Unforgettable Aftermath," and a film about her friend Priya Agarwal-Harding's project, G-Power.
Melissa is a Martin Luther King Jr. scholar at New York University, where she attended the Tisch School of Film & Television. Currently, she is working on a documentary paralleling her search for identity as a child of mixed heritage with that of her grandfather, who emigrated to the United States from North Korea before the Korean War. The piece will be filmed in both the United States and Korea, with plans for completion in 2016.
Melissa also produced a documentary film for FFC's Speaking Truth project.
"I am very grateful to the Fund for the Future of our Children for the micro-grants I received to support my film projects about Korean reunification and child trafficking in India," Melissa said. "I have been making documentaries since I was 12, but the process of filmmaking doesn't seem to get easier. The costs of the equipment and supplies, as well as travel, can be overwhelming. The support I received from the FFC not only helped me to pay for these costs, but also gave me confidence to take on more projects.
"Having an organization like the FFC endorse my work has made me think of myself as a real professional and has encouraged me to stick to an artistic vision that many people would think of as too idealistic. The support I've received from FFC has made idealism seem like realism. I will always be indebted to the organization for that belief."
Read more about Melissa's involvement with FFC.
---
Youth Leadership Grant Project Updates: Ghana and Kenya
September 2016
David Weeks, teacher at Glenelg Country School in Montgomery County, Maryland, has shepherded many students through FFC's Youth Leadership Grant program. He continues to be involved in these students' lives and projects, and he sends the following update:
Both Ibrahim "Anyars" Salih and Kikanae Punyua have accomplished much since they were students of mine at the Glenelg Country School and recipients of grants from the Fund for the Future of Our Children. The FFC grants helped to support the yearning of these two young men to give back something meaningful to their home communities as a measure of gratitude for the blessings they have received. The grants have had a profound ripple effect in service to others.
Inspired by the FFC servant leadership grants, I have continued to encourage students to identify a service need and develop a grant proposal for funding. The grant proposals have been judged by a small student teacher committee, and then the three finalists have been asked to present their proposals before the upper school community who would then vote on the most compelling presentation. The champion would be rewarded $500.00 and the two runner up candidates would receive $250.00 each towards their local, national or international service project.
Salih Self-Development Center, Ghana
As a Board Member for the Salih Self-Development Center of Aboabo, Kumasi, Ghana, I journeyed to Ghana from August 2-5, to check on the progress of the Salih vocational sewing program in Aboabo, Kumasi. I also wanted to connect with political contacts–arranged by my former student and SSDC President Ibrahim Anyars Salih–who could help facilitate the acquisition of duty free status for the Salih Self-Development Center's goods that will be transported by air or sea to Accra, Ghana.
I was met by an Accra contact and taken to the domestic airport for a half-hour flight to Kumasi. At the airport, I was picked up by the local manager of the Salih Self Development Vocational Training Center, Mohammed Nurideen, who was responsible for the construction of the SSDC sewing vocational container facility. He took me to my accommodations, then to meet Mr. Adam Mohammed Baba, who was the Kumasi Municipal Coordinating Director. I was also taken to visit Ibrahim's family in Aboabo and to see the new sewing vocational training facility.
In my meeting with Adam Mohammed Baba and the Kumasi budget director, I explained my role as ambassador for the Salih Self Development Center. I also summarized the center's formation as a 501c3 nonprofit in the U.S., and its mission to distribute resources to meet community needs in health education and vocational training for disadvantaged and orphaned children in Aboabo, Kumasi, Ghana. SSDC has already provided medical supplies, such as blood testing kits for diabetics, and food as well as guidance in personal hygiene and nutrition to the community.
We further discussed SSDC's vision to establish a recycling/waste management plant in Kumasi. This facility would process collected plastic waste and transform it into construction materials or other useful objects such as chairs or benches. Since there was not a recycling processing plant in Kumasi, Adam Mohammed Baba was very interested in this project.
As the coordinator of all the departments in Kumasi government and an advisor to elected officials, Mr. Baba was well positioned in the government and wanted to collaborate with Ibrahim, who aspired to manage this facility. He even visited the Salih vocational sewing training facility, which presently has nine sewing machines, tables, benches and fabric for making clothes. He was very impressed with the dedication of SSDC to the people of Aboabo and he wanted to do what he could to support the mission of the Salih Center.
I explained to him that two pallets of about 27 sewing machines were awaiting shipment to Ghana from the United States, and I was hoping that SSDC could acquire duty free status from the customs office in Accra. Mr. Baba recommended meeting Mr. J. Obent-Poku in Accra to discuss this duty free status.
While I was in Accra, I was taken by friends of Ibrahim to Mr. Obent-Poku's municipal office in Accra. There we discussed the mission of the Salih Center and its need for duty free status for imported goods sent from the U.S.
Presently, SSDC is working on construction of a new vocational sewing facility and has plans for bringing a recycling plant to Kumasi.
Read more about the Salih Self-Development Center.
Osiligi (Hope) Foundation, Kenya
For the last five summers, I have traveled to Kenya to support the work of the Osiligi (Hope) Foundation, established by a former student of mine, Kikanae Punyua. He originally invited me to come to Kenya to support his desire to terminate female genital mutilation in his Maasai clan.
Kikanae spoke to his father about sparing his younger sisters from having to endure this painful tradition. Fortunately, he was successful in convincing his father to advocate against this traditional procedure, and he and I then spoke to the community in a church service, to the primary school community, and to the elders. We made our presentations in August, and by December when the female circumcision ritual was to take place, this practice was terminated for Kikanae's Maasai clan.
From our interviews with the women of the clan, who were so grateful for the abolishment of this painful ritualistic procedure, Kikanae and I learned of their interest in establishing a local medical clinic to support them in childbirth. We began a fundraising campaign to finance the construction of a medical facility.
In the summer of 2016, construction of the clinic was completed, and in the fall of this year, water was going to be piped into the facility as well as wiring for electricity. To make this medical clinic operational, Kikanae and the elders of his community contacted the local health department officials in the nearby town of Narok, who had an interest in extending their medical services to the Punyua clan community.
I met with these officials and a meeting was arranged to bring them and the Punyua community together. A committee of elders from the Punyua community was established, and a memo of understanding will be developed to allow the Narok Health Department to manage the staffing and operation of the health facility, while being overseen by a local committee of Punyua representatives. This clinic will be staffed with medical personnel primarily from the Punyua community, and it will practice both traditional medical remedies and western medical practices.
The next project for the Osiligi Foundation will be the development of a medical lab building to study medicinal plants from the local forest and to develop traditional remedies for local medical use, as well as for distribution to other communities.
In addition, plans are also being developed for the establishment of a cultural center to showcase the performing and visual arts of this local Maasai culture.
Read more about the Osiligi (Hope) Foundation.
---
Speaking Truth Curriculum Workshop
August 1, 2016
The Speaking Truth: Watershed Moments in Global Leadership curriculum was included in a Georgetown University teachers' workshop held on Aug. 1, 2016,  at the Newseum in downtown Washington, D.C.
The curriculum was well-received as its creator, award-winning high school teacher June Murray, electrified the room.
The workshop, titled "Experiencing and Teaching about World Religions," was hosted by Georgetown University's Center for Contemporary Arab Studies' 2016 Summer Institute for Educators.
Download the workshop PowerPoint presentation
Learn more and download Speaking Truth
---
Grant Recipient Update: Shayna Solomon
August 1, 2016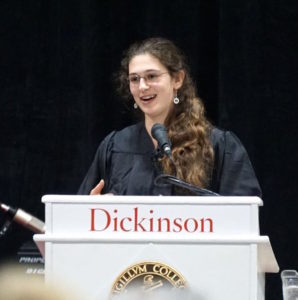 Shayna Solomon, a 2010 FFC grant recipient, has continued pursuing her commitment to interfaith activism, which grew out of her initial involvement in FFC more than seven years ago.
This May, Shayna graduated from Dickinson College, Summa Cum Laude with Honors in Political Science. Her honors thesis, Shifting Discourses of Tolerance, explored British and American governmental discourse about Muslims before and after the national traumas of 9/11 and 7/7 (the London bombings). While at Dickinson, Shayna worked for interfaith peace through the college's Center for Service, Spirituality, and Social Justice (CS3) and through J Street U, a student organization which advocates for a two-state solution to the Israeli-Palestinian conflict.
Next year, Shayna will pursue a Master's degree in Comparative Social Policy at the University of Oxford, where she hopes to explore how Muslims are integrated into Western welfare states. Previously, at Oxford, Shayna worked with the student think tank, OxPolicy, to produce a report on better diplomatic engagement with Muslim communities abroad, which can be downloaded as a PDF.
Shayna hopes to pursue a career in policy with a focus on the inclusion of religious minorities.
"FFC helped me connect faith to various social and political problems," Shayna remembers. "It really formed my perspective on world events. I couldn't ignore the diverse ways that people's religious values inform decisions and actions. FFC gave me an awareness of issues of diversity that has directed my undergraduate and graduate studies and, hopefully, my career path. FFC has allowed me to collaborate with a network of other young adults who are also working for a more diverse and just society, while giving me the skills to work on my own passions and issues."
---
Speaking Truth Curriculum Workshop
July 31, 2016
The Speaking Truth: Watershed Moments in Global Leadership curriculum will be presented at a Georgetown University teachers' workshop on Monday, Aug. 1,  at the Newseum in downtown Washington, D.C.
The workshop, titled "Experiencing and Teaching about World Religions," will be hosted by Georgetown University's Center for Contemporary Arab Studies' 2016 Summer Institute for Educators.
Speaking Truth has also been presented at the National Social Studies Conference, held in Boston, Massachusetts in November 2014.
Download the workshop PowerPoint presentation
Learn more and download Speaking Truth
---
Project Update: Grant Recipient Visits Embassy of Ghana
July 14, 2016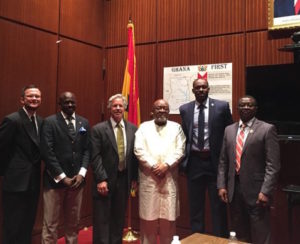 The Salih Self Development Center (SSDC) was recently honored by the Embassy of the Republic of Ghana in Washington, DC, when the mission opened its doors for the executive and the Board of Directors of the SSDC.
Photo, left to right: Matt Witmar Scott, Environment Director (SSDC), Alhasan Yusha, Communication Director (SSDC), David Weeks, International Relations Director (SSDC), H.E. Joseph Henry Smith (Embassy of Ghana), Ibrahim Salih, President and Founder (SSDC), Skido Achulo, Deputy Chief of Mission (Embassy of Ghana)
The SSDC leadership was granted audience by the head of the mission, His Excellency, Lt Gen Joseph Henry Smith to brief him on the plans and project of the center, and seek support and collaboration of the government of Ghana on our current and future projects geared towards poverty alleviation for the people of Aboabo town Kumasi.
The delegation,which was led by the President and Founder of Salih Self Development Center, Ibrahim Salih, also included Mr. David Weeks, International Relations Director; Matt Witmar Scott, Environment Director; and Alhassan Yushau, Communications Director.
During the meeting, the delegation briefed the Ambassador and some key staff of the mission on the current project being carried out by SSDC in Aboabo Community, while engaging the host in a power point presentation which detailed an ambitious waste management project with a huge potential to help address solid waste management and land degradation issues–through solid waste recycling and land reclamation.
The plan is designed in multi-tiered implementation phases which will entail: solid waste management,environmental restoration, and community health (environment and citizen health).
The project will also provide skills training and job opportunities for the youth in the town–which will contribute to the government's poverty alleviation drive.
In his remarks, the Ghana Ambassador to the U.S., H.E. Joseph Henry Smith (himself once a resident of Aboabo) expressed delight about the project and assured the delegation of the Embassy's support in ensuring the success of the center's projects. The Ambassador,who spoke at length,also offered various suggestions on possible areas of skills development which the center may tap into,and commended the Founder and President of SSDC by adding: "You have inspired me…!".
Among the embassy team were the Deputy Head of the mission as well as the Trade Attache, who expressed their readiness to help with the needed documentation to enhance the shipment and delivery of the three dozen sewing machines which will constitute the second phase of the skills development aspect of the project.
Ibrahim was awarded an FFC Youth Leadership Microgrant in 2010 and another in 2012 to start the Salih Self Development Center.
---
Praise for Speaking Truth
July 31, 2016
Sometimes, our projects work for good in ways we don't expect.
FFC recently heard how the Mario Gonzalez module of the Speaking Truth curriculum has been helpful to a group of Native Americans and others seeking greater recognition of the history of what has become a sacred place.
Jan English, a member of the Board of Trustees for a National Heritage Area covering 41 counties in Missouri and Kansas, wrote to Mr. Gonzalez:
Thank you for sending this great lesson plan about the perspective and attitudes of indigenous people regarding sacred spaces. Even the last line is fantastic: "…ask, What is your relationship to the land upon which you live and your attitudes toward it?" I am a co-chair of an Interpretation Committee that is preparing an application to designate Quindaro as a National Historic Landmark. The application process is being facilitated by Freedom's Frontier National Heritage Area.

We are seeking to identify creative, innovative ways to interpret the very complex story of Quindaro– its hopes, dreams and demise. This lesson plan that so eloquently communicates the traditional attitudes that we have been talking about for the last 20 years is exactly what I was looking for in our efforts to communicate the indigenous perspective on land.
In response, FFC has added to the Gonzalez module an option for students to do further research on the concept of "Seven Generations," focusing on Quindaro and its history.
Download the Mario Gonzalez module of Speaking Truth.
---
Speaking Truth: Watershed Moments in Global Leadership Curriculum Now Available
Speaking Truth: Watershed Moments in Global Leadership is a curriculum that provides students and teachers with the opportunity to explore what motivates a person to act on his/her beliefs when that action is fraught with challenges. Each Speaking Truth module explores the influences, motivations, choices and moral foundations of global change agents as inspirations for activism.
Over 1,300 proposals were submitted to the National Council for the Social Studies (NCSS) for the 2014 annual conference. Speaking Truth was selected as a workshop option for participants. With over 3,000 educators from across the U.S. and around the world in attendance, the Fund For the Future of Our Children will have an opportunity to share this curriculum as a model for introducing activism to young people, extending the legacy of leadership established by the likes of Congressman John Lewis, Malala Yousafzai, Berta Cáceres, Wangari Maathai, Chico Mendes, Mohandas Gandhi, Ruth Messinger, Mario Gonzalez and Thich Nhat Hanh. FFC envisions today's youth as tomorrow's leaders for peace and sees its mission as nurturing those future leaders. Speaking Truth is a tool that educators can use to introduce students to what inspired activism in others and to facilitate student reflection on their own inspirations.
In collaboration with FFC, June Murray, an award-winning social studies teacher with 24 years of experience, created the module format that highlights watershed moments, role models, faith and the arts as influences for action in the lives of global leaders explored in each unit.
Speaking Truth is available to educators at no cost.
---
FFC Launches New Project, "Where I Come From: Emerging Writers"
A new project sponsored by FFC, "Where I Come From: Emerging Writers," is a poetry workshop and broadcast program that helps students express themselves and connect with others through the power of the written word.
During each two-day workshop, students learn how to tell their personal narratives through poetry. Members of the writing group are then chosen to represent their school by recording their poems for an episode of "Poet and the Poem," a radio mini-series hosted by award-winning poet Grace Cavalieri.
Each recording will be professionally edited and made available to broadcast stations nationwide, free of charge.
---
Project Update: Hospitality/Osiligi (Hope) Foundation
October 16, 2014
Kikanae Punyua, a 2010-2011 Youth Leadership Grant recipient and 2011-2012 Matching Grant recipient, continues work on his grant project, the Hospitality/Osiligi (Hope) Foundation in his home town of the Rift Valley in the Narok District of Kenya. He shared some photos of the progress.
Read more about Kikanae's project.
---
Project Update: Science Lab at Oyan Grammar School, Western Nigeria
November 11, 2013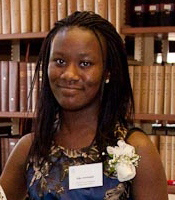 Nike Awotunde, one of FFC's 2011-2012 grant recipients, recently sent us an update on her project:
"I have made a significant amount of progress concerning the Oyan Grammar School Lab Project, and I am very grateful that I was given the opportunity to impact other young lives," she said. "I feel blessed that I came into contact with this organization because if it weren't for FFC, I would have had no way to raise money for the chemistry lab, let alone even start it."
Nike, a senior at Glenelg Country School in Maryland, loves math and science. She applied for an FFC grant to create a science lab at a grammar school in Western Nigeria, where her parents are from. So far, she has raised $3,000 for the lab, which has funded the repair of a leaking roof and ceiling, repainted walls, and replaced windows and doors. Currently, laboratory counters, desks, and tables are being installed for the students.
Nike continues working on her project with her sister, Toyin, and they estimate that they will need a total of $5,000-$10,000 to completely refurbish the laboratory. If you would like to make a donation to Nike and Toyin's project, please contact FFC at ffc@futureofchildren.net or 202-364-2606.
Read more about Nike's project.
---
20th Anniversary: Celebrating two decades of shaping young leaders for peace
FFC celebrated its 20th Anniversary in September 2013. As we reach this milestone, it is an appropriate time to reflect back on the work we've done and to look forward to the work we still wish to do.
Our heartfelt thanks go to all of the supporters who have contributed to FFC's mission over the years. See the list of our supporters here.
Since 1993, FFC's vision has stayed strong: We envision today's youth as tomorrow's leaders for peace. Our mission is to nurture those future leaders and our role is to support young, creative and dedicated visionaries already creating a peaceful world.
During 2013, FFC has engaged in conversations with various communities and reflected on how we can best further our mission in the coming years. Our next steps will build on the solid foundation we've established and further expand our reach for a lasting and thoughtful impact on tomorrow's leaders.
One of the ways this will be done is through the Speaking Truth curriculum and documentary film project. With examples of past and present leaders for peace and justice, high school students will learn how to cultivate the courage and direction that is needed for effective social action.
We will also continue our longest-running and most successful program, our Youth Leadership Grants. Applicants research the Abrahamic religious traditions, investigating topics related to peace, leadership, and social justice, and then apply the wisdom from this study to develop a creative project to benefit their community, their nation, or the world. Through their grant projects, students learn the practical skills needed to change society for the better. This endeavor has been a meaningful experience for both FFC and the grant recipients as we have watched grantees grow and inspire others, while their projects bloom into moving examples of social change.
---
My Experience on the Civil Rights Pilgrimage
By Shayna Solomon
On the first day of the Faith and Politics Institute Civil Rights Pilgrimage, Rep. John Lewis (D, GA 5) joined us on the youth program bus. I was, sitting only two rows behind this powerful civil rights leader and influential Member of Congress. He told us of how the movement had grown out of study groups in churches and universities into a movement of action. Ideas started to race through my head. How can I change my world? Can I take my studies and carry the message further?
Our whole group was treated as if we had VIP status, the experience was humbling because of moments  like that. These individuals had risked their lives at my age to further their ideals. They knew their purpose and they followed through with it. I did not feel that I could even aspire to their level; yet, there was Rep. John Lewis sitting in the front of the bus, turned towards us, urging us to act. He explained, it is not that there are no more problems in the world. We simply need to find our issues and act.
There were many others who told us to act. Rep. Terri Sewell (D, AL 7), in whose district we travelled, told us that we had to "recommit" to the ideals of the civil rights movement. Peggy Wallace-Kennedy, the daughter of Gov. George Wallace, told us to stand in the schoolhouse door for justice, in contrast to what her father did when he tried to block Vivian Malone, an African American student, from entering the auditorium in which we were sitting.
The trip lasted only three days, but it will inspire me for the rest of my life. The opportunity was incredible. I never thought I would meet such inspiring individuals. I never thought that I would such opportunity to experience such incredible the events. Even greater than the opportunity, is the responsibility I have been given. Many of the civil rights leaders spoke passionately to us, the students. They were sharing their story for us. They want us to continue their work for justice. We have learned and experienced; now it is our responsibility to transform their words into our actions.
---
The Higher Road: A Student's Reflection on the Civil Rights Pilgrimage
By Fahad Ahsan, George Washington University, Class of 2015
When I arrived at the Rayburn House Office building to depart for the annual Congressional Civil Rights Pilgrimage to Alabama, Congressman Brad Schneider (D-Il) told me that Congressman John Lewis (D-GA) was one of the most impressive figures I would meet in my life. I took the Congressman from Illinois at his word; keeping in view that Lewis' political career began with resisting a blatantly racist and aggressive status quo, and today, manifests itself with his towering presence in Congress. On the first weekend of March 2013, he led a bipartisan delegation of lawmakers and a diverse group of professionals and students to the very sights in Alabama where he and fellow activists were violently attacked by police officers back in 1965, most notably the Edmund Pettus Bridge in Selma. It was over the course of this trip, however, when I realized that the fundamental purpose this annual pilgrimage was not to just appreciate Lewis for his successful battle against segregation laws, but also to understand the message of his journey and the lessons that his sacrifice can teach the world today.
The historic results of the civil rights movement of the 1960's are a direct result of the sacrifice, patience, and moderation that its activists exercised over its course. In the 21st century, it is hard to think of many revolutionary social or political change movements that find a middle ground between violent resistance and submission to the status quo. But in the 1960's, Lewis and others Americanized Mahatma Ghandi's concept of "non-violent resistance" in order to directly confront segregation laws in the United States without discrediting its diverse benefactors. Moreover, they recognized that the separatist inclinations of figures like Elijah Mohammad, and in his earlier years, Malcolm X, would have multiplied racial strife within America by adding new belligerents to an already bloody conflict. Thus, they pioneered a moderate method of political resistance, by which they would collectively stand their ground on basic human and civil rights without using means of violence.
I asked Congressman John Lewis what role his faith played in this incredibly resilient movement, and he emphatically stated, "It was everything!" In yet another contrast to modern discourse, where the mainstream media too often ties religion's place in politics to the words and actions of extremists and fringe groups, John Lewis explained how faith was the backbone of non-violent resistance. Indeed, there was no physical means by which the civil rights movement could have resisted the police dogs, high-power fire hoses, nightsticks and arbitrary detainments, short of coalescing the movement into an armed entity which would have been further isolated from the mainstream. It was this imbalance of power that made the streets of Alabama's cities an asymmetrical setting of conflict in the 1960's. While the police officers were armed and given orders to suppress any uprising, peaceful or violent, Lewis and his fellow activists were armed with nothing more than their faith that God would ultimately exalt justice over injustice if they observed patience and steadfastness. Songs like "We Shall Overcome," were emblematic of this hope.
Many of the sites I visited in Alabama, including the Rosa Parks museum and the Dexter Avenue Baptist Church, reaffirmed in greater detail what I had already read about the civil rights movement in textbooks throughout my schooling. But the unique aspect of the Alabama pilgrimage was that it was focused on both celebrating the past and learning how best to carry forward the legacy of non-violent activism. Nowhere was the timeless victory of patience more evident than First Baptist Church, where Montgomery City Police Chief Kevin Murphy offered his badge to a teary Congressman Lewis as a symbol of his reconciliation for abuses carried out by the Alabama police against him in the 1960's. The gesture was as much a reflection of how nonviolence by the weaker force in the conflict sustained American unity in the long run as it was a resolution to conflict between former foes.
As I reflected on the abuses that peaceful civil rights activists withstood, the essential role that faith played in upholding their morale, and the continuously unfolding triumphs of tolerance over ignorance in American political discourse, I could not help but think that faith-based non-violent resistance, as a political methodology, could be internationalized so that Islamic societies could tackle their internal conflicts without increasing polarization and intolerance. My experience at Southern Baptist Churches, particularly the inspiring sermon at Brown Chapel, helped me realize that Christianity too had a controversial strain of violent extremists who narrowly interpreted scriptures to justify aggression against less powerful racial and religious minorities, reflected by the Klu Klux Klan. At the same time, Christian faith was also the lynchpin of the peaceful resistance strategy and the primary source of hope for the future. The preacher at Brown Chapel brought me to my feet when he stressed that shedding the blood of an innocent was a sin against all of society; an idea directly stated in both the Bible and the Quran.
Today the discourse of faith and politics in the Muslim world is one that is plagued by a reliance on force, whether it is by those in power or by those who resist power. Insurgent movements, terrorist organizations, and ideological extremists whose ideas are outside of the mainstream, even within their own societies, dominate the external image of Islam. How can this trend be reversed? Indeed, each Muslim country may very well need its own Martin Luther King Jr., Bernard Lafayette or John Lewis in order to bridge the widening gap between peace and resistance. But it is pertinent to recognize that today's instability overshadows the fact that the concept of peacefully seeking change is not a foreign concept to Islamic political thought.
In the 20th century, Bacha Khan led the Pashtun nationalist movement in the peace-seeking footsteps of Ghandi, but the idea behind nonviolent resistance goes back even further in Islamic history. The Prophet Mohammad, peace be upon him, stated that "if there is something wrong, fix it with your hands. If you cannot fix it with your hands, fix it with your words. If you cannot fix it with your words, at least fix it with your heart." While the first clause of this tradition emphasizes the essential need to act against wrongdoing, the final one stresses that people must at least, in their conscience, know the difference between what is ethical and what is immoral. Human beings with clashing desires and interests will always vary in their relative strength to one another, and as a result, vary in their capabilities to implement change. And if one is clearly in a position of relative weakness against an abusive power where they cannot make social change by their own will, the need for the oppressed group to verbally challenge authority, or at least raise awareness among neutral or opposing members in society, increases. The Civil Rights activists of the 1960's knew that they could not out-gun or out-man the police in Montgomery or Selma. They did, however, know that they could reach out to other communities, peacefully organize demonstrations, boycott elements of the segregated status quo, and most importantly, invest their faith in ultimate triumph of divine justice. As Congressman Lewis' new badge of reconciliation shows, it is this long road that achieves victory for the suppressed without harming the basic social fabric of a nation.