Ibrahim Salih, Youth Leadership Grant Recipient
Ibrahim "Anyars" Salih
Glenelg Country School, MD (graduated 2010)
Graduated Hood College with a B.A. in business marketing, June 2016
Project Update, August 2016
Anyars has established the Salih Self-Development Center as a nonprofit 501(c)3 foundation enabling supporters to receive tax deductions for their contributions. Additionally, he manages a web site advocating the mission and accomplishments of the Salih Self-Development Center and facilitating the on-line solicitation of donations.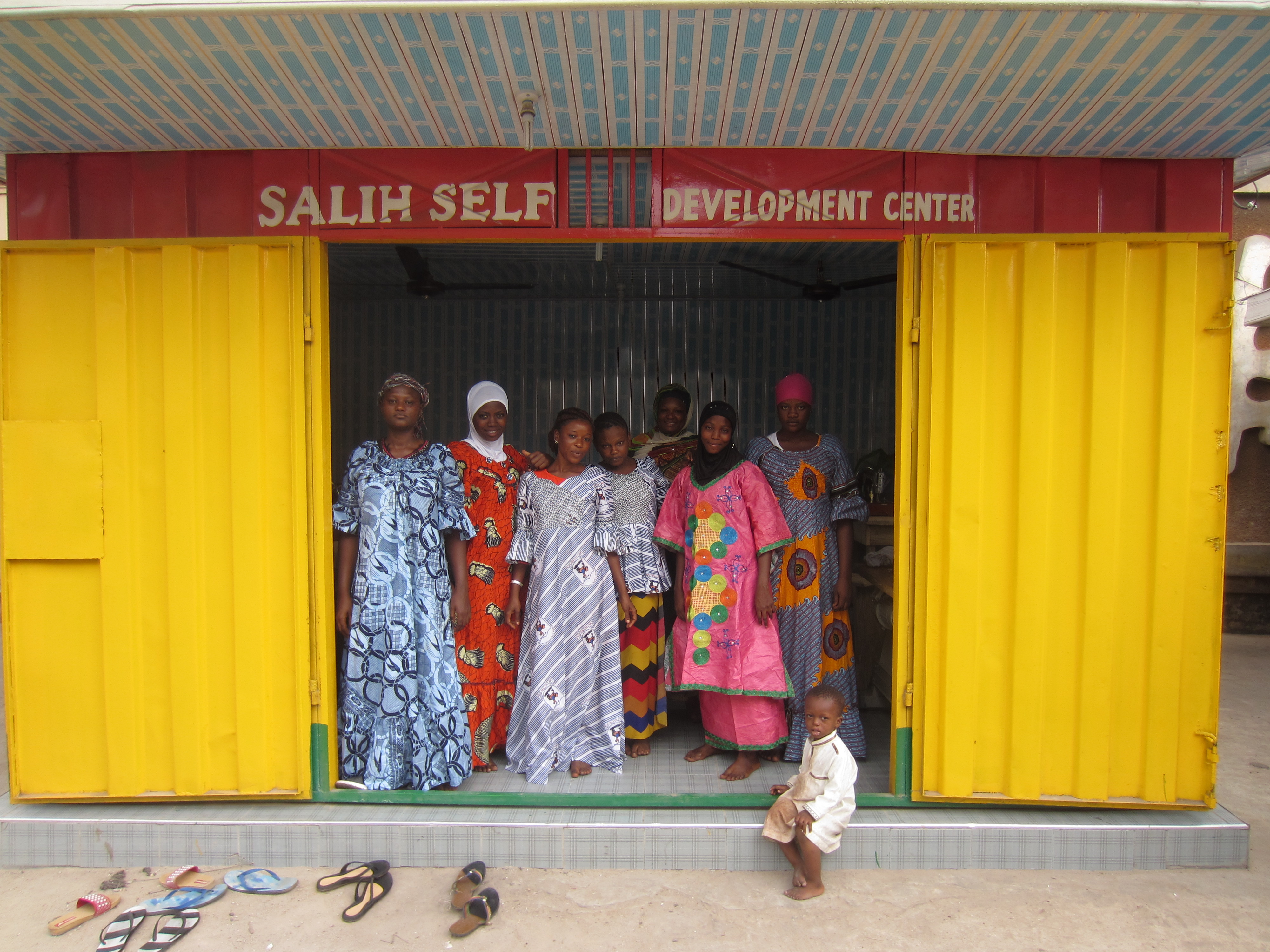 Through his promotion and that of his Board of Directors in Maryland, the community of Aboabo, Kumasi, Ghana has received  blood testing kits for diabetics, mosquito netting to combat malaria, eye glasses for the elderly and food, clothing and recreational equipment.
With the support of Project Manager Musa Salih in Aboabo, Kumasi the vocational training programs of tailoring for girls and Kinta cloth weaving for boys have been launched as elders teach the young skills for self-sufficient living. SSDC's sewing vocational training facility, which is currently housed in a temporary facility, has nine sewing machines, tables, benches and fabric for making clothes, and 27 more sewing machines await shipment to Ghana from the U.S. SSDC is working to obtain duty free status from the Ghanaian government in order to ship the machines tax-free.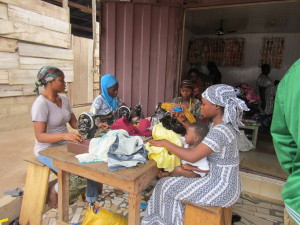 In 2013, the Aboabo, Kumasi political leaders helped to secure a plot of land in the Aboabo township for the construction of the Salih Self-Development Center. Architectural plans for the Center are complete, and construction has begun. With the completion of the Salih Self-Development Center, the mission of serving the health education and vocational training needs of the orphaned and disadvantaged in Aboabo, Kumasi will be more fully realized with all its operations under one roof.
Plans are in progress for the acquisition of a van by donation or purchase in the United States for export to Ghana to provide taxi service in Aboabo with profits directed to the Salih Self-Development Center. This local income stream will help supplement the fundraising efforts in the United States targeted to the construction of the Salih Self-Development Center.
SSDC now has a new vision: to establish a recycling/waste management plant in Kumasi. This facility would process collected plastic waste and transform it into construction materials or other useful objects such as chairs or benches. There is currently no such facility in the area.
Download a PowerPoint presentation about the Salih Self-Development Center.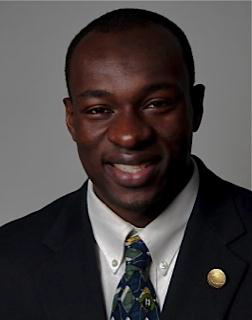 Anyars is a native of Kumasi, Ghana. In 2008, he was a scholarship recipient from The 1 Dream Foundation to come to the United States to learn English and play basketball. He then moved from California to Maryland and graduated from Glenelg Country School in 2010. He attended Hill College in Millsboro, TX on a full basketball scholarship until 2012 when he returned to Maryland to continue his studies and play basketball at Howard Community College in Columbia, MD. Throughout his time in the United States, he has lived with families of different faiths and appreciates how each has embraced him.
Project Summary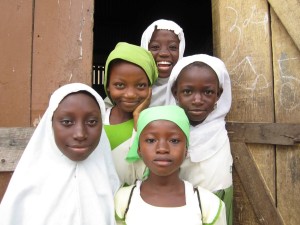 The Salih Self-Development Center seeks to distribute resources to meet community health needs and will provide disadvantaged and orphaned children in Anyars' home town in Ghana with health education and vocational training. With the support of an international community of friends, the Salih Self-Development Center will be established in the Aboabo district of Kumasi, Ghana. The center will have two classrooms for vocational instruction, a clinical room for consultation, a bathroom and a storage room for medical supplies and other necessities needed for distribution. Additionally, an office and reception room will be established for the management of the center with some funding also dedicated to support the educational and medical services of visiting teachers, doctors, and pharmacists.
The Salih Self-Development Center is urgently needed because compulsory education is not required of all children in Kumasi, Ghana. The disadvantaged and orphaned do not have the means to afford a formal education. They have been dependent on the good will of others for support. This good will is unreliable and these children can be abused by others who might use them for their advantage.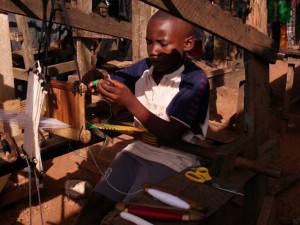 Negative influences need to be countered by positive self-development options. Having a reliable self- development center serving the needs of the community and providing the means by which the disadvantaged and orphaned can be educated will improve the quality of life for all the people in Aboabo, Kumasi. The Salih Self-Development Center is dedicated to distributing resources to combat hunger, diabetes, and Malaria. It will provide education for personal hygiene, nutrition and family planning. The Center also seeks to promote the learning of vocational skills most specifically tailoring for girls and kinta cloth weaving for boys. Finally, it strives to cultivate an eco-consciousness for waste management and environmental conservation and will teach its clients about the proper care and feeding of animals for human consumption.