7th Annual Youth Leadership Grants
"Present at the Beginning: Celebrating Three Women and Three Faiths"
The 2011-2012 Youth Leadership Grants topic centered on three women from the Abrahamic faiths: Yocheved, mother of Moses; Mary, mother of Jesus; and Khadija, wife of Muhammad. While the lives of these women were quite different, each faced great hardship while exemplifying the qualities of patience, strength and enduring faith. Each was also important in the lives of the founding fathers of Judaism, Christianity and Islam.
Watch the 7th Annual Youth Leadership Grants Awards Ceremony video.
Download the Program PowerPoint.
7th Children of Abraham Youth Leadership Grant Recipients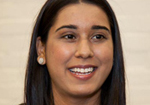 Sarah Ashiqueali, Nova High School, Davie, FL
Empowering Motherhood: Health to Future in Pakistan.
Learn More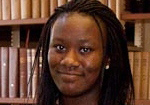 Nike Awotunde, Glenelg Country School, MD
Science Lab at Oyan Grammar School, Western Nigeria
Learn More
Lanre Faderin, Glenelg Country School, MD
Fruit and Vegetable Stand at the Howard County, MD Food Bank Gardens
Learn More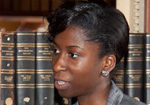 Ogechi Nwodim, Glenelg Country School, MD
Volleying the Turmoil of Females, Women For Women International, Nigeria
Learn More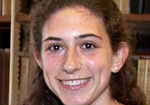 Rachel Solomon, Rockville High School, MD
The Female Potential, Interfaith Works' Clothing Center in Montgomery County, MD
Learn More
7th Children of Abraham Youth Leadership Matching Grant Recipients
Kikanae Punyua, University of Maryland, College Park, MD
Osiligi Hope Foundation, Narok, Kenya
Learn More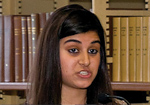 Aleena Warich, Glenelg Country School, MD
Better Future for the Stranger, World Education Foundation, Pakistan
Learn More