6th Youth Leadership Grants Theme and Speakers
"Welcoming the Stranger"
Assignment:
Part I: Essay (4 pages)
An essay focusing on the applicant's understanding of the issue, "welcoming the stranger" through the Abrahamic traditions. What does each of the Abrahamic traditions teach us about "welcoming the stranger?" What does "welcoming the stranger" mean to you? Name a contemporary issue and how "welcoming the stranger" applies to that issue.
Part II: Project (4 pages)
Project Description: Develop and propose a plan of implementation for a practical teen-based community project that implements what you have learned in Part I. The project should discuss what you intend to do to assist such "strangers" in your community whose needs are great.
---
Panel of Kick-off Speakers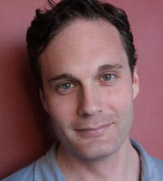 At the time of our kick-off, David Fraccaro worked as an immigration specialist with the Interfaith Youth Core (www.ifyc.org) in Chicago through IFYC's "Stranger to Neighbor" initiative, which seeks to build greater interfaith collaboration and friendship between diverse communities of faith and their immigrant/refugee neighbors. Rev. Fraccaro is now the Executive Director of FaithAction International House.
---
Arsalan Iftikhar is an international human rights lawyer, global media commentator and founder of www.TheMuslimGuy.com and global managing editor of www.CrescentPost.com. Additionally, Arsalan is a regular weekly political commentator/legal analyst for the National Public Radio (NPR) show "Tell Me More" with Michel Martin and he is also a regular contributing writer for Esquire Magazine (Middle East edition) and CNN's Anderson Cooper 360 on domestic and international issues affecting our world today.
Watch Arsalan Iftikhar's video presentation
---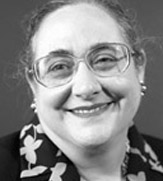 Emily Gantz McKay is Mosaica's (www.mosaica.org) Founding President and CEO with nearly 40 years of experience helping nonprofit organizations become sustainable and provide high-quality services. Emily gained much of her experience with community-based nonprofits during her 16 years on the senior staff of the National Council of La Raza (NCLR).
Watch Emily Gantz McKay's video presentation
---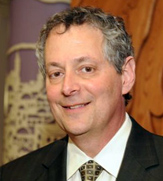 Rabbi Jack Moline is the Rabbi at the Agudas Achim Congregation in Alexandria, VA (www.agudasachim-va.org) and Chair of the Board of The Interfaith Alliance. He is the author of two books and a frequent contributor to radio, television and newspaper coverage of religious affairs.
Watch Rabbi Jack Moline's video presentation
---
Father Kevin O'Brien, S.J, is the Executive Director of Campus Ministry at Georgetown University (http://campusministry.georgetown.edu/) and serves as a Jesuit-in-Residence in Copley Hall. A graduate of Georgetown University (C '88), Fr. O'Brien earned his law degree from the University of Florida and served as a corporate litigator before joining the Society of Jesus in 1996.
Watch Father Kevin O'Brien's video presentation
---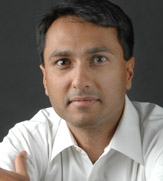 Dr. Eboo Patel, named by US News & World Report as one of America's Best Leaders of 2009, is the founder and President of Interfaith Youth Core (IFYC), www.ifyc.org, a Chicago-based institution building the global interfaith youth movement.
Watch Dr. Eboo Patel's video presentation
---
Rabbi David Saperstein, Designated in Newsweek's 2009 list as the most influential rabbi in the country and described in a Washington Post profile as "the quintessential religious lobbyist on Capitol Hill," Rabbi David Saperstein represents the national Reform Jewish Movement to Congress and the Administration as the Director of the Religious Action Center of Reform Judaism (www.rac.org).
Watch Rabbi David Saperstein's video presentation