Youth Leadership Grants Program
This program, along with the Children of Abraham Awards Ceremonies, is possible through the generous collaboration of Campus Ministry at Georgetown University.
The remarkable initiative displayed by participants in the Children of Abraham Peace Essay Contest motivated FFC to invest in both the particular projects they have undertaken and also their personal development as our future leaders. These high school students have researched the Abrahamic religious traditions, investigating topics like peace, leadership, and social justice, and used that knowledge to propose a creative project to benefit their community, their nation, or the world. Our leadership program is modeled after the highly successful micro-loan program for private businesses in developing countries started by Muhammad Yunus, the 2007 Nobel Peace Prize winner.
Youth Leadership Grants are presented to 10th and 11th grade students on the basis of the creativity, relevance, and viability of their proposed projects. We have found that the grant awards have far-reaching effects for these students, who have found themselves engaging with both family and community in new ways as they bring their chosen cause to the attention of concerned individuals.
---
Past Leadership Grants
Topic: The
women
present at the founding of the three faiths, Yocheved, Mary and Khadija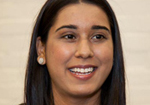 Sarah Ashiqueali, Nova High School, Davie, FL
"Empowering Motherhood: Health to Future in Pakistan"
Learn More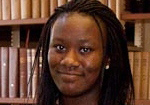 Nike Awotunde, Glenelg Country School, MD
Science Lab at Oyan Grammar School, Western Nigeria
Learn More
Lanre Faderin, Glenelg Country School, MD
Fruit and Vegetable Stand at the Howard County, MD Food Bank Gardens
Learn More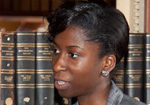 Ogechi Nwodim, Glenelg Country School, MD
"Volleying the Turmoil of Females", Women For Women International, Nigeria
Learn More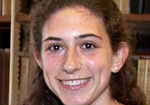 Rachel Solomon, Rockville High School, MD
"The Female Potential", Interfaith Works' Clothing Center in Montgomery County, MD
Learn More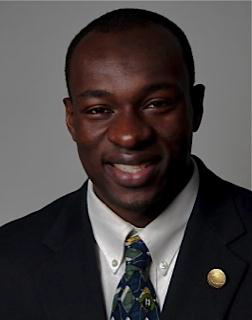 Ibrahim "Anyars" Salih, Glenelg Country School, MD
Salih Self-Development Center, Kumasi, Ghana
Learn More
Topic:
Welcoming the stranger
through the wisdom of the three faiths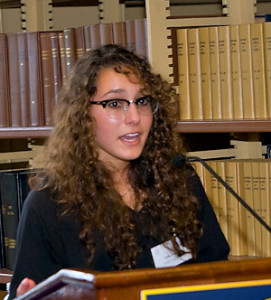 Tala Ahmadi, Glenelg Country School, MD
"The Uniting of Strangers Through the Enjoyment of Soccer"
Learn More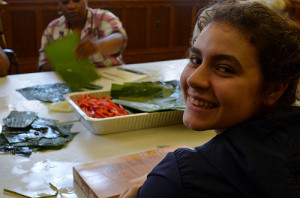 Hannah Ball-Brau, Washington International School, DC
"Hospitality by the Homeless"
Learn More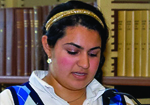 Minahil Choudry, Glenelg Country School, MD
"Opening Doors with Open Minds"
Learn More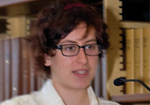 Clara Eder, James Madison High School
"Act for Autism"
Learn More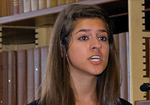 Lital Firestone, Walter Johnson High School
"Teens Unite for Troops"
Learn More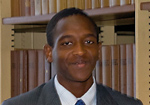 Kikanae Punyua, Glenelg Country School, MD
Osiligi Hope Foundation, Narok, Kenya
Learn More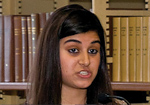 Aleena Warich, Glenelg Country School, MD
"Better Future for the Stranger", World Education Foundation, Pakistan
Learn More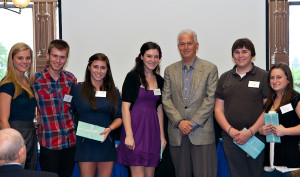 Matt Bouvier, Katie Gorman, Kara Knights, Rebekah Lizotte, Erika Rothberg, Ian Whalen
Group application, Hudson High School, MA
"Schools for Sudan"
Topic:
Compassion
in action as exemplified by the leaders of the three Abrahamic faiths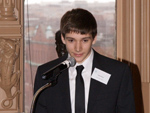 Daniel Roza, Mercersberg Academy, PA
"Breaking Bread, Breaching Barriers", Uniting Israelis and Palestinians
Learn More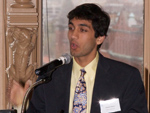 Rishabh Khatri, Glenelg Country School, MD
"Health for Haiti"
Learn More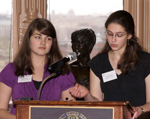 Shayna Solomon, Ezra Wexler, and Sarah Schwartz, Montgomery Blair High School, MD
"Social Action For Everyone (SAFE)"
Learn More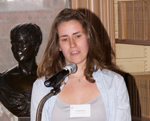 Veronica Ferris, Washington International School, DC
"Hands On", Youth Dinners with Shelter Residents
Learn More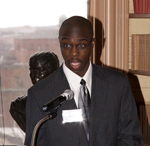 Victor Crentsil, Glenelg Country School, MD
"Help To Orphans (H20)"
Learn More
Fahad Ahsan, Glenelg Country School, MD
"Operation Smile"
Learn More
2008-2009 Youth Leadership Grants
Topic: Responsible
environmental stewardship
through the values taught by the Abrahamic religions
Check out this video from the 2008-2009 grant recipients!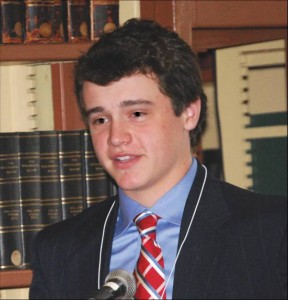 Andrew L. Franklin, Glenelg Country School, MD
Baltimore Station Greenhouse
Learn More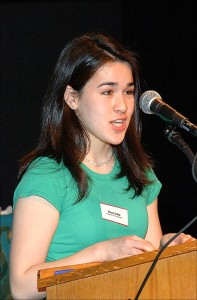 Diana Jeang, Montgomery Blair High School, MD
"Green Trading"
Learn More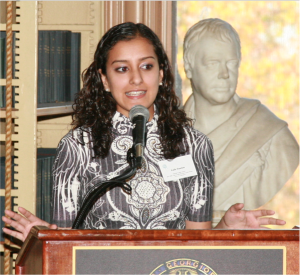 Laila Handoo, Glenelg Country School, MD
Care for the Mentally Ill, Srinigar, Kashmir
Learn More
Topic: Causes and consequences of
corruption
and the models offered by the Abrahamic faiths for overcoming it
Devika Jaipuriar, Glenelg Country School, MD
"Earth Girl"
Learn More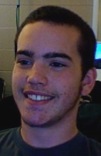 Jonathan Kesten, Montgomery Blair High School, MD
"School Girls Unite"
Learn More
Priya Agarwal-Harding, Glenelg Country School, MD
"Girls' Empowerment (G-Power)"
Learn More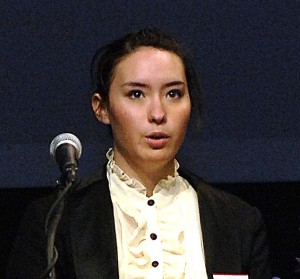 Melissa Mergner, Montgomery Blair High School, MD
Korean Reunification and Child Trafficking Films
Learn More