Congressional Pilgrimage
Congressional Pilgrimage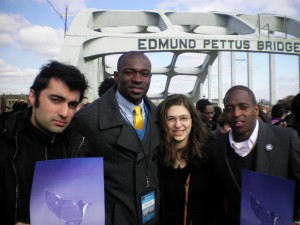 Five students with previous involvement in FFC programs participated in a Civil Rights Movement pilgrimage led by Congressman and movement veteran John Lewis on March 1-3, 2013. These students embarked on a civic-minded and spiritual journey to learn about the Civil Rights Movement and to reflect on how their own faith imparts wisdom on their choices and actions as leaders.
Fahad Ahsan, Ibrahim Salih, Shayna Solomon and Kikanae Punyua already had practice putting their faith into action, aided by grants from FFC. Fahad worked to raise funds for children with birth defects in Ecuador, and to help those affected by flooding in Pakistan. Ibrahim started a community self-development center in his home town in Ghana. Shayna began an interfaith social action club at her school. And Kikanae is working to empower women in his tribe in Kenya. Read more about the students and their projects here.
These youth leaders were able to grasp more vividly the role of faith in nonviolent social action in America, and in the life and work of the great leader of nonviolent social change – The Honorable John Lewis. They heard Congressman Lewis himself share his influences and experiences throughout the Civil Rights Movement, and how his own spiritual wisdom and strength has enabled him to be a peaceful change-maker throughout his life, even into today.
The students have also contributed to an inspirational short documentary film. The film highlights the true connections between Congressman Lewis and the students on the pilgrimage, reaching beyond the apparent differences of age, gender or religion, focusing on the ways in which spiritual wisdom informs practical, positive action.
The film accompanies the first module of a secondary school curriculum entitled Speaking Truth: Watershed Moments in Global Leadership. With these tools, FFC hopes to inspire the next generation of young leaders to become social and political change-makers who draw strength from the wisdom of their faiths.
Read Fahad's reflection on the pilgrimage.
Read Shayna's reflection on the pilgrimage.
Click here to learn more about the Speaking Truth documentary and curriculum.
2013 FFC Pilgrimage Participants
Melissa Mergner, Documentary Director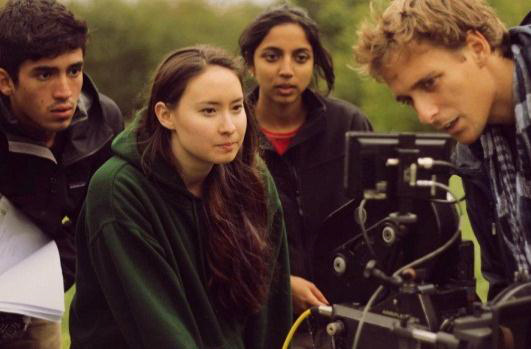 Melissa, a Martin Luther King Jr. scholar at New York University, is a senior at the Tisch School of Film & Television, and a former FFC grant recipient. Melissa made her first film at the age of twelve – a documentary about the atomic bomb victims of Hiroshima and Nagasaki. Through this initial endeavor, Melissa discovered her passion for telling stories of those without a voice through documentary filmmaking. Since then her documentaries have included topics ranging from the plight of migrant works in North Carolina to the issue of child trafficking in India. With her grant from FFC, Melissa produced a video about the Korean War, weaving a personal interest with a part of US History often described as "forgotten." Melissa writes, "My goal is to live my life telling stories of all kind — those to intrigue, to inform, and, most of all, to inspire."
Fahad Ahsan, FFC Grant Recipient and 2013 Pilgrimage Participant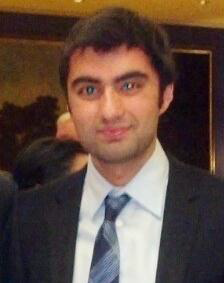 Fahad Ahsan is attending George Washington University and is a 2011 graduate of Glenelg Country School. He received a grant from FFC in 2010 and a matching grant in 2011. He initially raised over $2,600 for Ecuadent, an organization which funds the repair of facial birth defects in Ecuador. In the summer of 2010, disastrous flood struck his parent's homeland of Pakistan, so he focused his efforts on aiding the country by raising money for The Special Education and Training Centre in Lahore, Pakistan. As a college student, Fahad has pursued his interest in international affairs in academic and non-academic ways. He writes articles for Pakistani newspapers The News and The Nation, in which he addresses current events pertaining to Pakistan, the United States, and the greater Middle East.
Read Fahad's reflection on the pilgrimage.
Kikanae Punyua, FFC Grant Recipient and 2013 Pilgrimage Participant
Kikanae is originally from Kenya and is a 2011 graduate from Glenelg Country School. He now attends the University of Maryland, College Park where he runs track for the Terrapins. Kikanae is a member of the Maasai tribe with a family of ten siblings, seven brothers and three sisters. In the Maasai community women are discriminated against and Kikanae hopes to improve the educational opportunities for women in his tribe. Kikanae's project funded in part through FFC with a grant in 2011 and a matching grant in 2012 is the Osiligi (Hope) Foundation. In addition to community outreach, education and consultation, Kikanae is working to construct a health clinic with his community.
Ibrahim "Anyars" Salih, Youth Leader and 2013 Pilgrimage Participant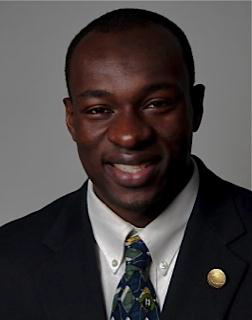 Anyars is a native of Kumasi, Ghana. In 2008, he was a scholarship recipient from The 1 Dream Foundation to come to the United States to learn English and play basketball. He then moved from California to Maryland and graduated from Glenelg Country School in 2010. He attended Hill College in Millsboro, TX on a full basketball scholarship until 2012 when he returned to Maryland to continue his studies and play basketball at Howard Community College in Columbia, MD. Throughout his time in the United States, he has lived with families of different faiths and appreciates how each has embraced him. Anyars established the Salih Self-Development Center, a foundation focused on community health care and vocational skill training for orphaned and disadvantaged teenagers in his homeland of Ghana.
Shayna Solomon, FFC Grant Recipient and 2013 Pilgrimage Participant
Shayna is co-founder and was a co-leader of Social Action for Everyone (SAFE), a group formed after receiving a grant from FFC. SAFE's goal is to bring interfaith teens together to do social action projects, both forming strong connections among people of different faiths and giving back to the community. Shayna is currently a freshman at Dickinson College, where she plans to double major in Political Science and Judaic studies. She serves on the board of Dickinson's Hillel, the Jewish organization on campus, and chairs both the Social Action and Holidays sub-committees. She is also involved with the activist group, Students for Social Action. She graduated from Montgomery Blair High School's Communication Arts Program in 2012. There she was co-captain of the debate team and co-president of a social activism group called Students for Global Responsibility.